Issue Two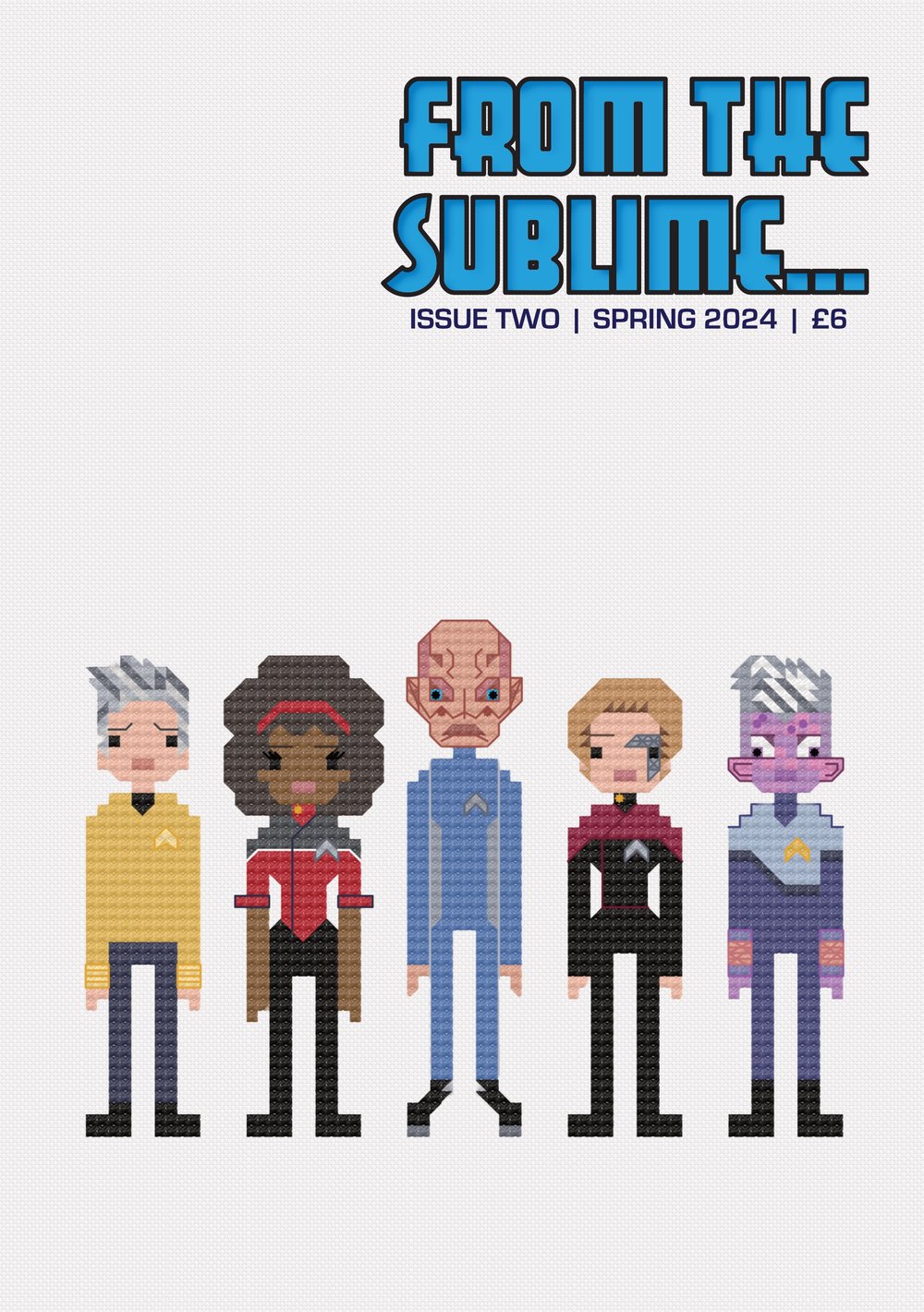 Pick your variant cover - our stunning to the '88 adidas kit design, or our fantastic Star Trek '23 line-up by @8bitnorthxstitch!
Inside our super soaraway third issue...

Star Trek
* Andrew Moir on the state of the galaxy in 2023
* Marion McLaughlin on why Trek's visible inclusivity matters so much
* Dayton Ward on the fans creating their own Star Trek stories
Kit culture
* We meet the people resurrecting Matchwinner
* Alan Boon on the weirdest football shirt ever made
* Eddie Robson on kit rotation and the loss of club identity
Plus!
* Sarah Manvel with a powerful, personal take on The Zone of Interest
* Ben Baker dials up memories of Big Brother
* M Alzamora is eager for more Locked Tomb
* Rob Wringham flips out over Pogs
* James Cooray Smith on Doctor Who's first dabbling with an expanded universe
* Iain Hepburn details the insane history of Scotland's Buck Rogers themed burger joint.
All that and: K9 and Company, erotic thrillers, Phoo action and Manchester modern dance Matrix reboot